Guillermo del Toro Cabinet of Curiosities: My Notebooks, Collections, and Other Obsessions (Hardcover)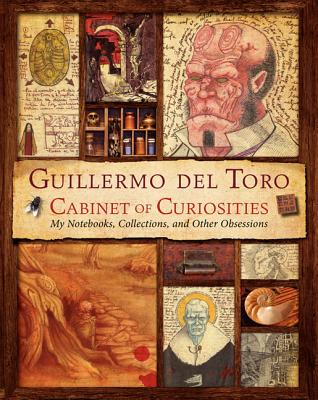 $60.00

Usually Ships in 1-5 Days
Description
---
Over the last two decades, writer-director Guillermo del Toro has mapped out a territory in the popular imagination that is uniquely his own, astonishing audiences with Cronos, Hellboy, Pan's Labyrinth, and a host of other films and creative endeavors. Now, for the first time, del Toro reveals the inspirations behind his signature artistic motifs, sharing the contents of his personal notebooks, collections, and other obsessions. The result is a startling, intimate glimpse into the life and mind of one of the world's most creative visionaries. Complete with running commentary, interview text, and annotations that contextualize the ample visual material, this deluxe compendium is every bit as inspired as del Toro is himself.
Contains a foreword by James Cameron, an afterword by Tom Cruise, and contributions from other luminaries, including Neil Gaiman and John Landis, among others.
About the Author
---
Guillermo del Toro is an Academy Award®–winning film director as well as a screenwriter, producer, and New York Times bestselling novelist. He is best known for his foreign fantasy films, especially Pan's Labyrinth, and American mainstream movies like The Shape of Water. Del Toro has published multiple bestselling adult novels with HarperCollins, including The Strain, which was adapted into a TV series by FX, and he is the creator of Trollhunters, Netflix's most-watched children's series.
Marc Scott Zicree has created classic episodes of "Star Trek-The Next Generation," "Deep Space Nine," "Babylon Five," "Sliders" and many more. He has appeared as a media expert on hundreds of radio and TV shows and is the author of the bestselling Twilight Zone Companion. He lives in West Hollywood with his wonderful wife, vile little dog, and affable big dog.
Praise For…
---
"His creature fascination and his love of the macabre shine through in this book." — New York Times
"This lavishly illustrated book is the ultimate coffee table book for fans of the master Mexican filmmaker." — Fangoria