Reflections: On the Magic of Writing (Hardcover)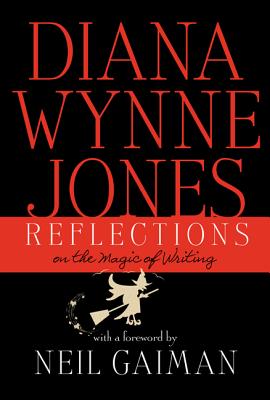 Description
---
This collection of more than twenty-five critical essays, speeches, and biographical pieces chosen by Diana Wynne Jones before her death in 2011 is essential reading for the author's many fans and for students and teachers of the fantasy genre and creative writing in general. The volume includes insightful literary criticism alongside autobiographical anecdotes, revelations about the origins of the author's books, and reflections about the life of an author and the value of writing for young people.
Reflections features the author's final interview, a foreword by award-winning author Neil Gaiman, and an introduction by Charlie Butler, a senior lecturer in English at the University of West England in Bristol.
About the Author
---
In a career spanning four decades, award-winning author Diana Wynne Jones (1934‒2011) wrote more than forty books of fantasy for young readers. Characterized by magic, multiple universes, witches and wizards—and a charismatic nine-lived enchanter—her books are filled with unlimited imagination, dazzling plots, and an effervescent sense of humor that earned her legendary status in the world of fantasy.