Strange Angel: The Otherworldly Life of Rocket Scientist John Whiteside Parsons (Paperback)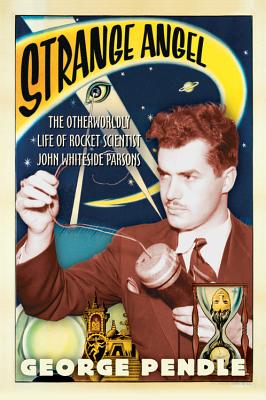 $21.99

Usually Ships in 1-5 Days
Description
---
Now a CBS All Access series created by Mark Heyman with executive producer Ridley Scott.

ROCKET SCIENTIST KILLED IN PASADENA EXPLOSIONscreamed the headline of the Los Angeles Times. John Parsons, a maverick rocketeer who helped transform the rocket from a derided sci-fi plot line into a reality, was at first mourned as a scientific prodigy. But reporters soon uncovered a more shocking story: Parsons had been a devotee of black magic.

George Pendle re-creates the world of John Parsons in this dazzling portrait of prewar superstition, cold war paranoia, and futuristic possibility. Fueled by childhood dreams of space flight, Parsons was a leader of the motley band of enthusiastic young men who founded the Jet Propulsion Laboratory, a cornerstone of the American space program. But Parsons's wild imagination also led him into the occult- for if he could make rocketry a reality, why not magic?

With a cast of characters including Howard Hughes, L. Ron Hubbard, and Robert Heinlein, Strange Angel explores the unruly consequences of genius.

 
About the Author
---
GEORGE PENDLE writes about science, art, and culture for the Times (London), the Sunday Times, and the Financial Times, among other publications. He lives in New York City.
Praise For…
---
PRAISE FOR STRANGE ANGEL "Pendle weaves a fascinating yarn . . . he deftly and seemingly effortlessly leads his readers through the technical aspects of Parsons' work. You don't have to be a rocket scientist to enjoy it." —The Seattle Times "Pasadena's famous Craftsman mansions disgorge their ghosts in this rambunctiously funny, deliriously weird, and incredibly true story of a space-science pioneer turned lustful witch." —Mike Davis, author of City of Quatrz "As a history of space travel, Strange Angel is a cornerstone. This is your book if you want to start reading up on the space age. Highly recommended." —Ray Bradbury —