Communication in Palliative Nursing: The Comfort Model (Hardcover)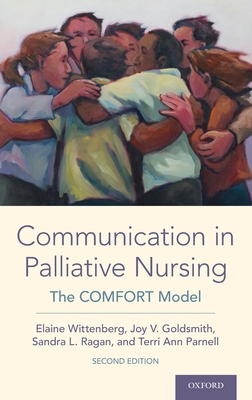 $59.00

Usually Ships in 1-5 Days
Description
---
Communication in Palliative Nursing presents the COMFORT Model, a theoretically-grounded and empirically-based model of palliative care communication. Built on over a decade of communication research with patients, families, and interdisciplinary providers, and reworked based on feedback from hundreds of nurses nationwide, the chapters outline a revised COMFORT curriculum: Connect, Options, Making Meaning, Family caregivers, Openings, Relating, and Team communication. Based on a narrative approach to communication, which addresses communication skill development, this volume teaches nurses to consider a universal model of communication that aligns with the holistic nature of palliative care. This work moves beyond the traditional and singular view of the nurse as patient and family educator, to embrace highly complex communication challenges present in palliative care-namely, providing care and comfort through communication at a time when patients, families, and nurses themselves
are suffering. In light of the vast changes in the palliative care landscape and the increasingly pivotal role of nurses in advancing those changes, this second edition provides an evidence-based approach to the practice of palliative nursing. Communication in Palliative Nursing integrates communication theory and health literacy constructs throughout, and provides clinical tools and teaching resources to help nurses enhance their own communication and create comfort for themselves, as well as for patients and their families.

About the Author
---
Elaine Wittenberg is Associate Professor in the Department of Communication Studies at California State University, Los Angeles. She is co-founder of the COMFORT Communication project, a national health communication training program funded by the National Cancer Institute. Joy V. Goldsmith is a Professor at the University of Memphis in the Department of Communication and Film. She serves as Co-Director of the Center for Health Literacy and Health Communication at the University of Memphis. Sandra L. Ragan is Professor Emerita, Department. of Communication, University of Oklahoma, where she taught during the years 1983 - 2006 and also served as director of graduate studies and associate dean of the College of Arts & Sciences. Terri Ann Parnell is a nurse, a recognized health literacy expert, and an award-winning author. She is Principal and Founder of Health Literacy Partners LLC. She is a consultant and frequent speaker on the topics of health literacy, cultural competency, and patient education.