The Contagion Next Time (Hardcover)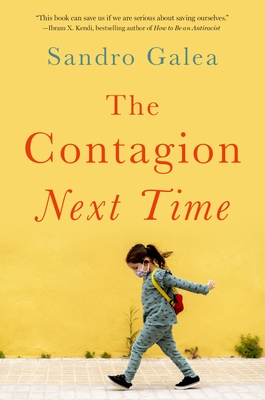 $26.99

Usually Ships in 1-5 Days
Description
---
How can we create a healthier world and prevent the crisis next time?

In a few short months, COVID-19 devastated the world and, in particular, the United States. It infected millions, killed hundreds of thousands, and effectively made the earth stand still. Yet America was already in poor health before COVID-19 appeared. Racism, marginalization, socioeconomic inequality--our failure to address these forces left us vulnerable to COVID-19 and the ensuing global health crisis it became. Had we tackled these challenges twenty years ago, after the outbreak of SARS, perhaps COVID-19 could have been quickly contained. Instead, we allowed our systems to deteriorate. Following on the themes of his award-winning publication Well, Sandro Galea's The Contagion Next Time articulates the foundational forces shaping health in our society and how we can strengthen them to prevent the next outbreak from becoming a pandemic. Because while no one could have predicted that a pandemic would strike when it did, we did know that a pandemic would strike, sooner or later. We're still not ready for the next pandemic. But we can be--we must be. In lyrical prose, The Contagion Next Time challenges all of us to tackle the deep-rooted obstacles preventing us from becoming a truly vibrant and equitable nation, reminding us of what we've seemed to have forgotten: that our health is a public good worth protecting.
About the Author
---
Sandro Galea is Dean and Robert A. Knox Professor at the Boston University School of Public Health. He has been named an "epidemiology innovator" by Time and one of the "World's Most Influential Scientific Minds" by Thomson Reuters. A native of Malta, he has served as a field physician for Doctors Without Borders and held academic positions at Columbia University, University of Michigan, and the New York Academy of Medicine. At the time of his current appointment, he was the youngest dean of a school of public health in the United States.