Astrobiology: A Very Short Introduction (Very Short Introductions) (Paperback)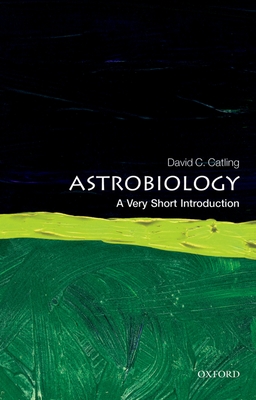 $11.95

Usually Ships in 1-5 Days
Description
---
Astrobiology is an exciting new subject, and one, arguably, more interdisciplinary than any other. Astrobiologists seek to understand the origin and evolution of life on Earth in order to illuminate and guide the search for life on other planets. In this Very Short Introduction, David C. Catling introduces the subject through our understanding of the factors that allowed life to arise and persist on our own planet, and for the signs we are looking for in the search for extraterrestrial life. About the Series:
Oxford's Very Short Introductions series offers concise and original introductions to a wide range of subjects--from Islam to Sociology, Politics to Classics, Literary Theory to History, and Archaeology to the Bible. Not simply a textbook of definitions, each volume in this series provides trenchant and provocative--yet always balanced and complete--discussions of the central issues in a given discipline or field. Every Very Short Introduction gives a readable evolution of the subject in question, demonstrating how the subject has developed and how it has influenced society. Eventually, the series will encompass every major academic discipline, offering all students an accessible and abundant reference library. Whatever the area of study that one deems important or appealing, whatever the topic that fascinates the general reader, the Very Short Introductions series has a handy and affordable guide that will likely prove indispensable.

About the Author
---
David C. Catling, Deptartment of Earth and Space Sciences and Astrobiology Program, University of Washington, Seattle, USA. David Catling is a Professor of Earth and Space Sciences. After a doctorate at the University of Oxford, he worked as a planetary scientist at NASA's Ames Research Center near San Francisco, from 1995-2001. In 2001, he was appointed as one of the world's first astrobiology professors at the University of Washington in Seattle. From 2005-2008, Prof. Catling was European Union Marie Curie Chair in Earth System and Planetary Studies at the University of Bristol, before returning to Seattle in 2009. He has taught astrobiology courses for over a decade and has published over eighty papers and articles in areas ranging from the geology of Mars, to the biochemistry of complex life, to the co-evolution of Earth's atmosphere and biosphere.