Paris Trance: A Romance (Paperback)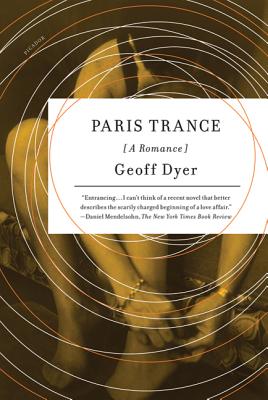 $19.00

Usually Ships in 1-5 Days
Description
---
People talk about love at first sight, about the way that men and women fall for each other immediately, but there is also such a thing as friendship at first sight.

Luke moves to Paris with the idea of writing a novel but things get in the way. He becomes friends with a fellow expatriate, Alex; then he falls in love with Nicole. Alex meets Sahra, and the two couples form an intimacy that changes their lives. As they discover the clubs and cafés of the eleventh arrondissement, the four become inseparable, united by deeply held convictions about dating strategies, tunneling in P.O.W. films, and, crucially, the role of the Styrofoam cup in action movies. Experiencing the exhilarating highs of Ecstasy and sex, they reach a peak of rapture-the comedown from which is unexpected and devastating.

In this book, Geoff Dyer fixes a dream of happiness-and its aftermath-with photographic precision. Boldly erotic and hauntingly elegiac, comic and romantic, Paris Trance confirms Dyer as one of England's most original and talented writers.
About the Author
---
Geoff Dyer is the award-winning author of many books, including Out of Sheer Rage, Yoga for People Who Can't Be Bothered to Do It, Zona, See / Saw, and the essay collection Otherwise Known as the Human Condition (winner of a National Book Critics Circle Award for criticism). A fellow of the Royal Society of Literature and a member of the American Academy of Arts and Sciences, Dyer lives in Los Angeles, where he is writer-in-residence at the University of Southern California. His books have been translated into twenty-four languages.
Praise For…
---
"Entrancing . . . I can't think of a recent novel that better describes the scarily charged beginning of a love affair." —The New York Times Book Review

"A beautifully composed rave-generation rhapsody . . . In prose dripping with eroticism and aching with melancholy, Dyer masterfully dissects the vicissitudes of twenty-something love." —The Sunday Times (London)

"Witty and sexy and experimental." —Lucinda Ballantyne, The Boston Globe

"Absorbing and darkly romantic . . . However it's labeled--as a novel thick with essay point, and old-fashioned story in postmodern dress, or a fiction that contains its own dissertation--Paris Trance is a haunting work." —Tom Nolan, San Francisco Chronicle Book Review

"Tender is the Night for the Ecstasy Age." —Tim Pears, author of In the Place of Fallen Leaves

"A beautiful, remarkable book about sad, unremarkable lives." —Ian Sansom, The Guardian (UK)