Immunology of Recurrent Pregnancy Loss and Implantation Failure (Paperback)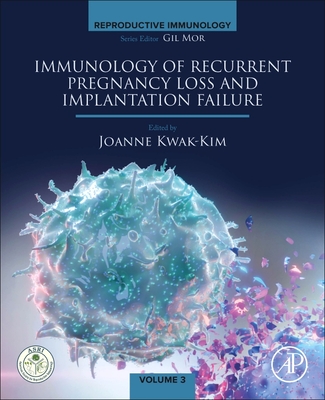 Description
---
Immunology of Recurrent Pregnancy Loss is committed to provide doctors and immunologists who help couples who experienced recurrent pregnancy losses - unexplained infertility, repeated in vitro fertilization, embryo transfer failures, history of second or third trimester pregnancy losses of unknown cause, or pregnancy with a history of or active autoimmune and/or alloimmune disease - to get insights in these issues. Immunology of recurrent pregnancy loss/implantation failure describes discoveries on the causes of pregnancy loss and solutions to achieve successful pregnancies.
The reproductive failure (RF), including recurrent pregnancy losses (RPL) and repeated implantation failures (RIF), is rather a syndrome than a disease, caused by multiple etiologies, such as anatomical, endocrine, genetic, infectious, immunological, thrombotic, and unexplained etiologies. Hence, an investigation of underlying etiologies and treatment modalities are often complicated. Unfortunately, after the conventional?investigation, more than 50% of them remain unexplained.? Recent studies, however, indicate that a significant proportion of women with RF have immunological etiologies, and the treatment targeting immune etiologies significantly increases the reproductive success. However, current practicing physicians rarely have training in reproductive immunology and are often not familiar with the topics in RF of immune etiologies.
In 27 chapters, divided in 5 sections Immunology of Recurrent Pregnancy Loss, introduces the current update of reproductive immunology topics in RF, provide systematic diagnostic guidelines, systemic and immune etiologies, and therapeutic approaches.