Room to Dream (Hardcover)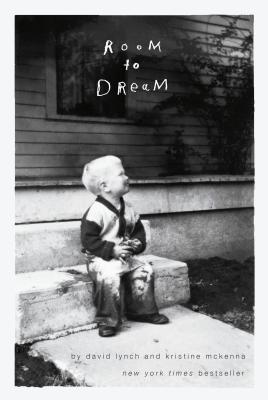 $32.00
Email or call for price.
Description
---
NEW YORK TIMES BESTSELLER • An unprecedented look into the personal and creative life of the visionary auteur David Lynch, through his own words and those of his closest colleagues, friends, and family

"Insightful . . . an impressively industrious and comprehensive account of Lynch's career."—The New York Times Book Review
 
In this unique hybrid of biography and memoir, David Lynch opens up for the first time about a life lived in pursuit of his singular vision, and the many heartaches and struggles he's faced to bring his unorthodox projects to fruition. Lynch's lyrical, intimate, and unfiltered personal reflections riff off biographical sections written by close collaborator Kristine McKenna and based on more than one hundred new interviews with surprisingly candid ex-wives, family members, actors, agents, musicians, and colleagues in various fields who all have their own takes on what happened.

Room to Dream is a landmark book that offers a onetime all-access pass into the life and mind of one of our most enigmatic and utterly original living artists.

With insights into . . .
Eraserhead
The Elephant Man
Dune
Blue Velvet
Wild at Heart
Twin Peaks
Twin Peaks: Fire Walk with Me
Lost Highway
The Straight Story
Mulholland Drive
INLAND EMPIRE
Twin Peaks: The Return

Praise for Room to Dream

"A memorable portrait of one of cinema's great auteurs . . . provides a remarkable insight into [David] Lynch's intense commitment to the 'art life.' "—The Guardian

"This is the best book by and about a movie director since Elia Kazan's A Life (1988) and Michael Powell's A Life in Movies (1986). But Room to Dream is more enchanting or appealing than those classics. . . . What makes this book endearing is its chatty, calm account of how genius in America can be a matter-of-fact defiance of reality that won't alarm your dog or save mankind. It's the only way to dream in so disturbed a country."—San Francisco Chronicle
About the Author
---
David Lynch advanced to the front ranks of international cinema in 1977 with the release of his first film, the startlingly original Eraserhead. Since then, Lynch has been nominated for two Best Director Academy Awards for The Elephant Man and Blue Velvet, was awarded the Palme d'Or for Wild at Heart, swept the country with Twin Peaks mania in 1990 when his groundbreaking television series premiered on ABC, and has established himself as an artist of tremendous range and wit. He is the author of a previous book, Catching the Big Fish, on Transcendental Meditation.

Kristine McKenna is a widely published critic and journalist who wrote for the Los Angeles Times from 1976 through 1998, and has been a close friend and interviewer of David Lynch since 1979. Her profiles and criticism have appeared in Artforum, The New York Times, ARTnews, Vanity Fair, The Washington Post, and Rolling Stone. Her books include The Ferus Gallery: A Place to Begin and two collections of interviews.
Praise For…
---
"Insightful . . . an impressively industrious and comprehensive account of Lynch's career."—The New York Times Book Review

"A memorable portrait of one of cinema's great auteurs . . . provides a remarkable insight into [David] Lynch's intense commitment to the 'art life.' "—The Guardian

"This is the best book by and about a movie director since Elia Kazan's A Life (1988) and Michael Powell's A Life in Movies (1986). But Room to Dream is more enchanting or appealing than those classics. . . . What makes this book endearing is its chatty, calm account of how genius in America can be a matter-of-fact defiance of reality that won't alarm your dog or save mankind. It's the only way to dream in so disturbed a country."—San Francisco Chronicle