The Man in the Rockefeller Suit: The Astonishing Rise and Spectacular Fall of a Serial Impostor (Paperback)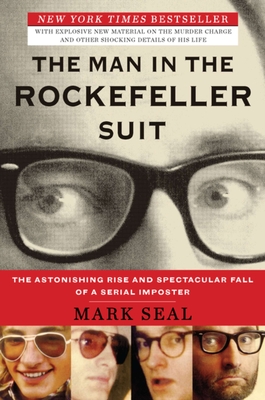 Description
---
"Forget fiction. Pop this jaw-dropper in your beach bag." —USA Today

This shocking expose goes behind the headlines to uncover the true story of Clark Rockefeller, wealthy scion of a great American family, who kidnapped his own daughter and vanished. The police and FBI were baffled. Tips poured in, but every lead was a dead end … because "Clark Rockefeller" did not exist. In a gripping work of investigative journalism, Mark Seal reveals how German native Christian Gerhartsreiter came to the United States, where he stepped in and out of identities for decades, eventually posing as a Rockefeller for twelve years, married to a wealthy woman who had no idea who he really was. Fast-paced, hypnotic, and now updated with more stunning details, The Man in the Rockefeller Suit chillingly reveals the audacity and cunning of a shape-shifting con man.
About the Author
---
Mark Seal is a contributing editor at Vanity Fair, where his piece on Gerhartsreiter was a finalist for a 2010 National Magazine Award. He is also the author of Wildflower. He lives in Aspen, Colorado.
Praise For…
---
"Has all the pace and drive of a suspense novel." — Michiko Kakutani, New York Times

"No mystery writer would script this—it's too unbelievable. — The Christian Science Monitor

"Impeccably reported." — Los Angeles Times

"Fascinating." — People (four stars)