Relativity: The Special and the General Theory (Paperback)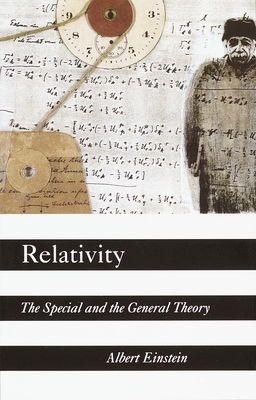 Description
---
An easy to understand collection of the ideas of one of the greatest scientists of the twentieth century including the idea he is most known for, the theory of relativity

Redesigned inside and out to have a fresh, appealing look, this new edition of a classic Crown Trade Paperback is a collection of Einstein's own popular writings on his work and describes the meaning of his main theories in a way virtually everyone can understand.
About the Author
---
Albert Einstein (1879–1955), one of the greatest thinkers of the twentieth century, was born in Ulm, Germany, to German-Jewish parents. He published his first great theories in Switzerland in the early 1900s while working as a patent clerk.