American Medicine: The Quest for Competence (Paperback)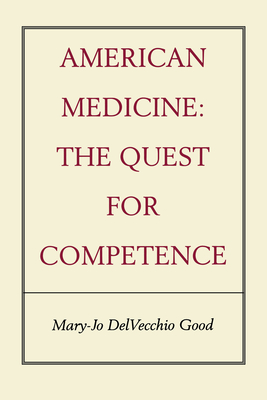 $38.34

Usually Ships in 1-5 Days
Description
---
What does it mean to be a good doctor in America today? How do such challenges as new biotechnologies, the threat of malpractice suits, and proposed health-care reform affect physicians' ability to provide quality care?

These and many other crucial questions are examined in this book, the first to fully explore the meaning and politics of competence in modern American medicine. Based on Mary-Jo DelVecchio Good's recent ethnographic studies of three distinct medical communities—physicians in rural California, academics and students involved in Harvard Medical School's innovative "New Pathway" curriculum, and oncologists working on breast cancer treatment—the book demonstrates the centrality of the issue of competence throughout the medical world. Competence, it shows, provides the framework for discussing the power struggles between rural general practitioners and specialists, organizational changes in medical education, and the clinical narratives of high-technology oncologists. In their own words, practitioners, students, and academics describe what competence means to them and reveal their frustration with medical-legal institutions, malpractice, and the limitations of peer review and medical training.

Timely and provocative, this study is essential reading for medical professionals, academics, anthropologists, and sociologists, as well as health-care policymakers.
About the Author
---
Mary-Jo DelVecchio Good is Professor of Medical Sociology at Harvard Medical School, coeditor of Pain as Human Experience: An Anthropological Perspective (California, 1992), and coeditor-in-chief of Culture, Medicine and Psychiatry: An International Journal of Comparative Cross-Cultural Research.