Almodóvar on Almodóvar: Revised Edition (Paperback)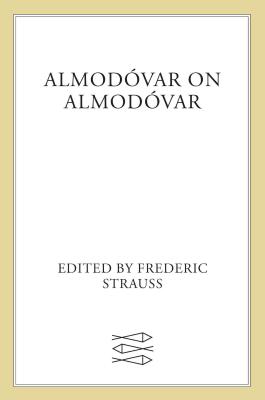 $18.00

Usually Ships in 1-5 Days
Description
---
Pedro Almodóvar's films—such as Women on the Verge of a Nervous Breakdown, Tie Me Up! Tie Me Down!, All About My Mother, and Talk to Her, to name a few—are colorful and deeply felt celebrations of life and love. The influence of these works, which have been feted around the world, has been immense, and Almodóvar on Almodóvar tells the personal story of the man and his wonderfully vivid and outrageous vision.

Almodóvar came of age during an austere time in rural Spain: the 1950s, the age of the Cold War, of mambo, of Balenciaga, of the Korean War, of the Hungarian Revolution, of the death of Stalin. But none of these events bore any impact on his village. In response, Almodóvar proceeded to carve for himself a unique niche in contemporary cinema with films bursting with vibrant energy and vivid, primary colors—each frame saturated with passions, releasing a pure, visual, visceral emotion. In these frank and passionate conversations, Almodóvar discusses his astonishing life and career with a humor that is distinctly his own.
About the Author
---
In 2002, Pedro Almodóvar was nominated for Best Director and received the Oscar for Best Screenplay for Talk to Her.

Frédéric Strauss contributed to Almodóvar on Almodóvar from Faber & Faber.
Praise For…
---
"Pedro Almodóvar doesn't just make movies. Almodóvar is the movies. He revels in everything forbidden and forgiving that can transform life into art." —Peter Travers, Rolling Stone