Nourishing Meals on Camper Wheels and Yoga at the Rest Stop (Paperback)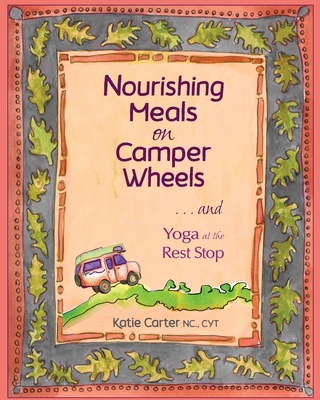 $29.95
Usually Ships in 1-5 Days
Description
---
Do you love to camp but are stumped on what to cook? Do you keep resorting to the same cliche camping meals, like hot dogs and burgers, again and again?
In Nourishing Meals on Camper Wheels and Yoga at the Rest Stop, certified nutritionist and yoga teacher Katie Carter provides delicious, healthful recipes that can be easily prepared in a tiny camper kitchen or around the campfire. She also shares simple yoga postures to keep you limber before and after a day of driving or hiking in the outdoors.
Loaded with nutritional tips, barbeque secrets, and a must-have packing list of ingredients and kitchen utensils--this book equips campers to master tasty, whole-food meals and snacks on the road. A helpful bonus section on natural first aid provides a list of items every camper should pack and how to use them to treat common camping adventure ailments.
Katie brings her creative spirit into over seventy-five nourishing, gluten-free recipes, simple yoga postures you can do anywhere, humorous vignettes of her wilderness adventures with her husband Bill, and whimsical drawings and paintings throughout this healing and inspiring guide to enjoying the great outdoors. It is sure to become a treasured companion on any camping excursion