The Big Orange Splot (Paperback)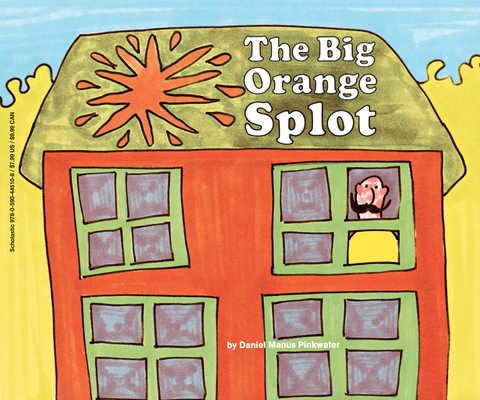 $7.99

Usually Ships in 1-5 Days
Description
---
A beautiful lyrical story that introduces the concept of individuality, accepting of others differences, and respect for those around us.
This is a tale about conformism and individualism, as Mr. Plumbean's expression of creativity and individuality challenges his neighbor's ideas about the importance of having a "neat street." By repainting his house to reflect his colorful dreams, Mr. Plumbean breaks away from the conformity of his street.
"My house is me and I am it. My house is where I like to be and it looks like all my dreams."
— Daniel Pinkwater
About the Author
---
Daniel Pinkwater is crazy about writing, and has been trying to learn how to do it for fifty years. He has written about a hundred books, all but two or three of them good. People who own radios may know Daniel Pinkwater as a popular commentator and children's book reviewer on National Public Radio. At one time, he lived in Los Angeles, went to a fancy private school with the children of movie stars, and ate in The Hat numerous times. He lives with his wife, the illustrator and novelist Jill Pinkwater, and their dogs and cats in a two-hundred-year-old farmhouse in New York's Hudson River Valley.