Silencing the Inner Ghosts: A Creative Outlet for Tackling Self-Harm (Paperback)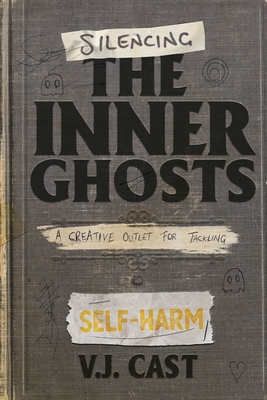 $19.99

Usually Ships in 1-5 Days
Description
---
Are you looking for a way to put your self-harm urges into a much-needed time-out?
Silencing the Inner Ghosts makes starting your recovery from using self-harm as a coping mechanism as simple as breaking out a well-chewed pen and some craft supplies; because sometimes when you're hurting deeply and afraid of what this might make you do it helps to cover the nightmare with glitter and doodles.
Using a combination of personal experience tempered by medical input this highly customizable and creative remix of the standard therapy workbook offers:
Much-needed reassurance that you aren't a 'freak' and that non-suicidal self-harm is a valid mental health issue that can be treated with time and effort.
The opportunity, to manage your urges in a creative, life-affirming way, regardless of your writing or artistic talent.
A self-guided recovery path that will always be in sync with your current needs and capabilities.
An escape from the scary sight of endless lines and empty pages that comes with journaling by providing prompts, which are both inspiring and thought-provoking.
An eclectic compilation of medically proven therapy techniques that'll help you actively bolster your mental resilience and stability when you need it most.
A fun introduction to the power of transformational storytelling and mindfulness art practices.
So, let Silencing the Inner Ghosts take on the role of a best friend and compassionate guide through your dark times and jump-start your self-harm recovery with some creativity, a little time, and a dash of self-honesty.