The Life of a Miner (Life in the Old West) (Paperback)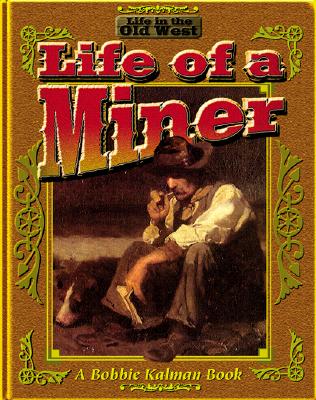 $7.95
Usually Ships in 1-5 Days
Description
---
Bobbie Kalman, author of the acclaimed Historic Communities and Early Settler Life series, explores the action and adventure that made the West famous. In the latter part of the 19th century, more than half a million pioneers headed west to carve out a future on an unknown frontier. Some were drawn by the offer of cheap land and the promise of religious freedom while others had high hopes of finding gold. Thrilling, authentic photos and full-color illustrations recreate what life was really like for these cowboys, adventurers, and immigrants in this rough-and-ready era in our history.
Mining was one of the more difficult ways to earn a living in the Old West. Bobbie Kalman's book The Life of a Miner details the work and hardships of the people who searched for valuable minerals such as gold, silver, and copper. Fascinating text reveals:
-- how a hard rock mine worked
-- a miner's tools and different jobs in the mines
-- hazardous working conditions underground
-- miners' rights, homes, and families
-- boomtowns and famous mines of the West.