The Human Body Atlas: How the human body works (Hardcover)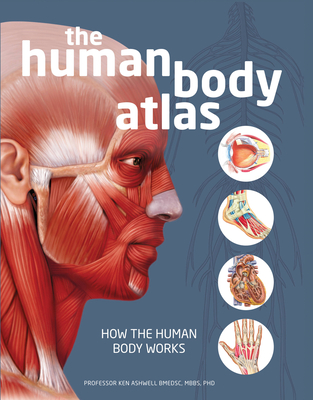 $14.99

Usually Ships in 1-5 Days
Description
---
The Human Body Atlas presents the human body and how it works, explaining the amazing work done behind the scenes by each part of the body.

The human body is a complicated thing, but now you can learn how it works in-depth. The beautiful, full-color illustrations in The Human Body Atlas are accompanied by informative text explaining the major body systems, including:
Circulatory
Digestive
Endocrine
Lymphatic
Muscular
Nervous
Autonomic nervous
Reproductive
Respiratory
Skeletal
Urinary systems 
This handy resource is at once a thorough look at human anatomy, and an approachable reference, making The Human Body Atlas a powerful addition to any family or student's library. You will love learning the intricacies and beauty of the human body in this complete, fully illustrated guide. 

The easy-to-follow text, written by medical experts, demystifies the body's biological complexities. So whether you're studying, or just plain curious, how an organ works, the role it plays in the body, or what it looks like, you can find all the answers here.
About the Author
---
National Geographic is the official magazine of the National Geographic Society. It has been published continuously since its first issue in 1888, nine months after the Society itself was founded. It primarily contains articles about science, geography, history, and world culture. The magazine is known for its thick square-bound glossy format with a yellow rectangular border and its extensive use of dramatic photographs.