Solar System: Includes 20 NEW images of Mars from Curiosity (Hardcover)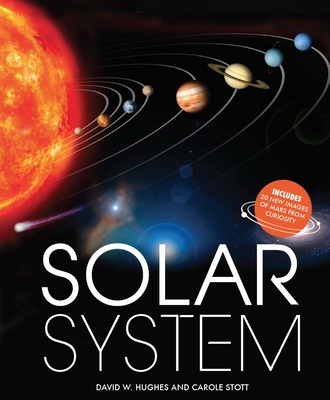 Description
---
Featuring incredible photography from satellites and manned spaceflights, from the International Space Station to the Hubble telescope, this book brings the night sky to life.

The cosmos are an expansive and fascinating area to study. There is much that we don't know about space, but science has made leaps and bounds and our understanding of the reaches of the universe has come a long way. If you find yourself curious about how the solar system works, this book is for you.

The solar system is filled with amazing things. Our corner of the universe has dozens of unique planetary objects, which we are coming to understand in more detail all the time. Solar Systembegins with the star at the center of our solar system, the sun. Moving away, chapter by chapter, until we reach the outer bodies of the system, discover properties unique to each of the planets along the way. From Mercury's pre-historic cataclysm to Uranus's uncommon axial tilt, learn about the intriguing curiosities that have been uncovered by keen astronomers and beginners alike across the centuries.

Broaden your horizons, look past the sky, and learn about the world outside your own.
About the Author
---
David W. Hughes was formerly Professor of Astronomy at the University of Sheffield and Vice President of the Royal Astronomical Society. Hughes was a co-investigator on the European Space Agency's Giotto mission to Halley's comet. He has written widely on the history of astronomy and has served on many space advisory committees.
Carole Stott was formerly a professional astronomer—she was Curator of Astronomy at the Royal Observatory, Greenwich, UK—and is now a full time writer on space. Stott has written more than 20 books and contributed to many encyclopedias and journals.