Astronomy: A Beginner's Guide (Beginner's Guides) (Paperback)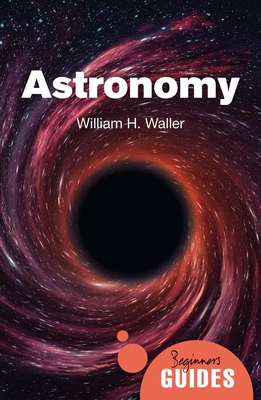 $15.99

Usually Ships in 1-5 Days
Description
---
A former NASA scientist makes the cosmic common knowledge

To study astronomy is to consider the most wondrous phenomena on the grandest of scales – the universe and all it contains.

Beginning with our earliest explorations of the night sky, William Waller takes us on an enthralling journey through the Milky Way and far, far beyond. He combines science and history to show how our understanding of everything from black holes to the structure of the universe has evolved over time, illuminating past discoveries and offering contemporary insights into the cosmic histories of stars, planets and galaxies. Whether object of study or curiosity, the universe – and all it contains – is tantalisingly introduced here.
About the Author
---
William H. Waller worked as a scientist at NASA's Goddard Space Flight Center and a research professor at Tufts University before becoming a high-school science teacher. He is the co-author, with Paul Hodge, of Galaxies and the Cosmic Frontier and author of The Milky Way: An Insider's Guide. He lives in Rockport, Massachusetts.
Praise For…
---
'The most informative and approachable introduction to astronomy of recent years. Bill Waller is a congenial guide on this grand tour to the farthest reaches of the universe.'
— Alan Hirshfeld, author of Starlight Detectives: How Astronomers, Inventors, and Eccentrics Discovered the Modern Universe

'A fun, engaging and entertaining introduction to the wonderful phenomena in space. Covering broad topics spanning the birth, life and death of the universe, this book is a fantastic way to quench your astronomical thirst.'
— Dr Sheila Kanani MBE, Education, Outreach and Diversity Officer, Royal Astronomical Society, and Honorary Researcher, Lancaster University