Reimagining Narrative Therapy Through Practice Stories and Autoethnography (Writing Lives: Ethnographic Narratives) (Paperback)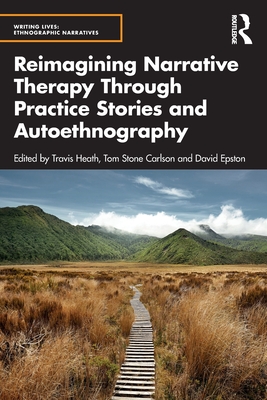 $68.34

Usually Ships in 1-5 Days
Description
---
Reimagining Narrative Therapy Through Practice Stories and Autoethnography takes a new pedagogical approach to teaching and learning in contemporary narrative therapy, based in autoethnography and storytelling.
The individual client stories aim to paint each therapeutic meeting in such detail that the reader will come to feel as though they actually know the two or more people in the room. This approach moves beyond the standard narrative practice of teaching by transcripts and steps into teaching narrative therapy through autoethnography. The intention of these 'teaching tales' is to offer the reader an opportunity to enter into the very 'heart and soul' of narrative therapy practice, much like reading a novel has you enter into the lives of the characters that inhabit it. This work has been used by the authors in MA and PhD level classrooms, workshops, week-long intensive courses, and conferences around the world, where it has received commendations from both newcomer and veteran narrative therapists.
The aim of this book is to introduce narrative therapy and the value of integrating autoethnographic methods to students and new clinicians. It can also serve as a useful tool for advanced teachers of narrative practices. In addition, it will appeal to established clinicians who are curious about narrative therapy (who may be looking to add it to their practice), as well as students and scholars of autoethnography and qualitative inquiry and methods.
About the Author
---
Travis Heath is an associate professor at the University of Denver. His interests include looking at shifting from a multicultural approach to counseling to one of cultural democracy that invites people to heal in mediums that are culturally near. He has been fortunate to run workshops and speak in ten countries to date.Tom Stone Carlson is a professor in the Couple and Family Therapy Program at Alliant International University-San Diego and is the co-editor of the Journal of Contemporary Narrative Therapy. He has over 20 years' experience teaching narrative therapy and is particularly interested in the development of experience-near pedagogies for new therapists. David Epston and Michael White (1948-2008) were the originators of narrative therapy. Their co-authored publications include Narrative Means to Therapeutic Ends (1990) and Experience, Contradiction, Narrative and Imagination (1992). Since then, David has (co)authored 11 books, and offered trainings around the world and in Aotearoa New Zealand.