In the Shadow of Angels: Intimate Stories from a Hospice Counsellor (Hardcover)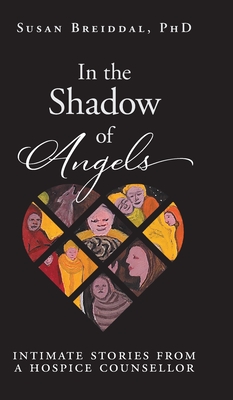 $26.99

Usually Ships in 1-5 Days
Description
---
"You people are angels "

This is how many respond to those who work in palliative care. How hospice care professionals manage the emotional tension of being surrounded by sick, dying, and grief-stricken people is unfathomable.

Over her 20 years of work as a hospice counsellor, author Dr. Breiddal, has collected stories of how ordinary people face death and dying. In this living body of work she reveals the skills needed, along with the struggles and rewards of providing hospice care. Bridging memoir and creative nonfiction, she weaves together theory and practice in the service of the dying and their families.

Breiddal aims to make the often-strange reality of death accessible through an intimate, raw, and realistic portrayal of the art of providing loving end-of-life care. Admittedly, being called to this work is to be pulled out of everyday life which requires a willingness to have one's sense of safety and familiarity challenged: to be off-balance, to surrender to uncertainty, change, discomfort and growth. Encouraging a relational way to encounter mortality, she offers hope that caring for the dying and bereaved is a paradoxical opportunity to open up to life.

By entwining her personal and professional experiences, the author presents a timely primer for readers who are facing the death of their loved ones, their own death, or are bereaved. Additionally, both those currently working in the field or considering a career in palliative care will find In the shadow of angels: Intimate stories from a hospice counsellor a fascinating read.