The Comprehensive Guide To Clinical Research: A Practical Handbook For Gaining Insight Into The Clinical Research Industry (Paperback)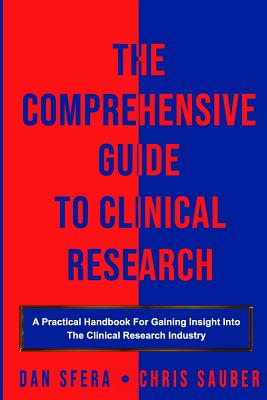 $33.33

Usually Ships in 1-5 Days
Description
---
Condensing the most important topics in all of clinical research in an easy to understand presentation. The 20 percent of what you need to know in order to be 80 percent proficient The authors who have operated various levels of businesses in the clinical research industry since 2005 believe that more practical information pertaining to clinical research needs to be accessible to individuals who are new to the industry or are curious about entering the rewarding world of clinical trials. This book reads in an easy to understand style and is based on proven methods the authors have developed to train their own employees and students of their various clinical research academies throughout the years. Picking this up and absorbing the information will allow anyone to gain much better insight into the complicated dynamics of clinical research. This practical roadmap is all you will need to get started on your clinical trial journey In this book you will learn about:
Regulations and the history as well as evolution of GCP.
Clinical Research Site Operations
Monitoring Dynamics and Typical Monitoring Vists
CRO Activities
Sponsor Level Dynamics
Industry Vendors
Common Career Opportunities and Employment Roadmaps.