The King's Questioner (Hardcover)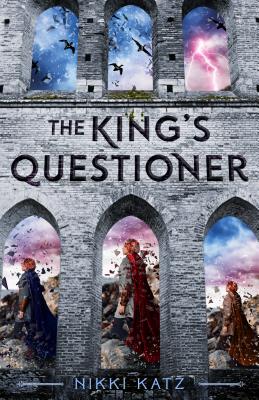 $18.99

Usually Ships in 1-5 Days
Description
---
From Nikki Katz, the author of The Midnight Dance , comes The King's Questioner, an epic YA fantasy featuring royal drama, dark magic, and a secret that could topple a kingdom.

Kalen is a mental picklock, able to access a person's memories and secrets by touch. His skills make him the perfect questioner to the king, and he spends his days interrogating prisoners of the crown.

But when Kalen's estranged childhood friend, Prince Cirrus, falls into a sudden coma, the king begs Kalen to intervene. By accessing Cirrus's mind, Kalen saves his life—and uncovers a terrifying secret. The prince has a sister, banished long ago, and she is the key to the destruction or survival of the kingdom.

With the help of Cirrus and a silver-haired thief named Luna, Kalen must find the princess and bring her home. Or risk death at the hands of his king.
About the Author
---
NIKKI KATZ is a recovering rocket scientist, author, editor, and freelance writer who lives with her three children in the perfection that is San Diego. Favorite activities include chauffeuring her kids around town, reading fantasy and sci-fi, baking unhealthy desserts, watching reality TV, and scrolling social media feeds. Her books include the young adult novels The Midnight Dance and The King's Questioner, as well as nonfiction books in the puzzle and game arena.
Praise For…
---
"Lies, dark magick, a secret prophecy, and the journey to set it all right ... This is an intriguing story for any reader who loves a clue chase." —Booklist