How to Direct Shakespeare (Paperback)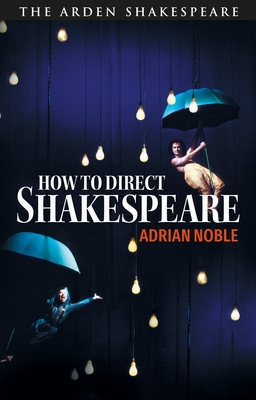 Description
---
You may be a student, or just starting out in the theatre profession, or an actor contemplating a switch to directing, or anyone dreaming of a life in the theatre. Know this: by developing and sharpening your skills on a Shakespeare text, you will be preparing yourself for your next production whatever or wherever that might be.
Practical, inspirational and steeped in the wisdom and expertise of one of the great Shakespearean directors of our age,
How to Direct Shakespeare
guides you through each step of a production, from conception to final presentation to an audience. It includes close analysis of the text and provides strategies for focusing on the main action and structure; it considers dramatic energy and the world of the play, and illuminates these with examples drawn from a variety of Shakespeare's plays. It will assist you with creating your vision for the production as you collaborate with the design team, cast the play and work with actors in rehearsal. And it walks you through the encounter with the audience as you open your production. Drawing on examples from his work as artistic director of The Royal Shakespeare Company and subsequent directing work that has taken him all over the world, Noble shows how every production is shaped by a vision of the world - the interplay of the writer's vision and the director's interpretation of it.
How to Direct Shakespeare
will inspire and equip you as you develop your vision for your next production.
About the Author
---
Adrian Noble is a freelance director of theatre, opera and film, whose work can be seen in the UK, USA, Canada, China, Hong Kong and across Europe. He was the Artistic Director of The Royal Shakespeare Company, 1991-2003, and of the Shakespeare Festival, San Diego, USA, 2010-2013. In 2014 Nobel was Mellon Visiting Artist and Thinker at Columbia University, USA. He is the recipient of multiple awards and honours in the UK, USA and Europe.