Bong Joon Ho: Dissident Cinema (Hardcover)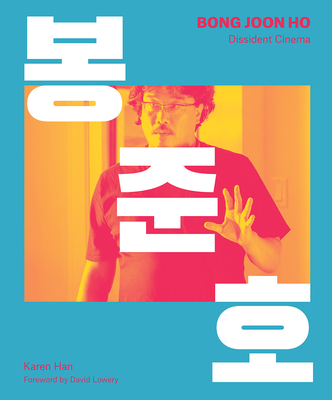 $45.00

Usually Ships in 1-5 Days
Description
---
Brilliantly illustrated and designed by the London–based film magazine Little White Lies, Bong Joon Ho: Dissident Cinema examines the career of the South Korean writer/director who has been making critically acclaimed feature films for more than two decades.

First breaking out into the international scene with festival-favorite Barking Dogs Never Bite (2000), Bong then set his sights on the story of a real-life serial killer in 2003's Memories of Murder and once again won strong international critical attention. But it was 2006's The Host that proved to be a huge breakout moment both for Bong and the Korean film industry. The monster movie, set in Seoul, premiered at Cannes and became an instant hit—South Korea's widest release ever, setting new box office records and selling remake rights in the US to Universal.

Bong's next feature, Mother (2009), also premiered at Cannes, once again earning critical acclaim and appearing on many "best-of" lists for 2009/2010. Bong's first English-language film, Snowpiercer (2013)—set on a postapocalyptic train where class divisions erupt into class warfare—followed on its heels, bringing his work outside of the South Korean and film festival markets and onto the stage of global commercial cinema. With 2017's Okja , Bong became even more of an internationally known name, with the New York Times' A. O. Scott calling the film "a miracle of imagination and technique." Bong's next film, the 2019 black comedy/thriller Parasite, simultaneously scaled back—the film is mostly set in just two locations, with two Korean families taking center stage—and took his career to new heights, winning the Palme d'Or with a unanimous vote, as well as history-making Academy Awards for Best Picture, Best Director, Best Original Screenplay, and Best International Feature Film.

Parasite's jarring shifts in tone—encompassing darkness, drama, slapstick, and black humor—and its critiques of late capitalism and American imperialism are in conversation with Bong's entire body of work, and Korean culture writer Karen Han's mid-career monograph will survey the entirety of that work, including his short films and music videos, to flesh out the stories behind the films with supporting analytical text and interviews with Bong's key collaborators. The book also explores Bong's rise in the cultural eye of the West, catching up readers with his career before his next masterpiece arrives.

About the Author
---
Karen Han is a Korean American culture writer and screenwriter whose work can be found in outlets such as the New York Times, the Atlantic, Vanity Fair, VICE, the Village Voice, New York magazine, and Slate. She has also appeared on television and radio as a critic on Good Morning America, Amanpour, NPR, and WNYC. She lives in Los Angeles.