Ashes of a Black Frost: Book Three of The Iron Elves (Mass Market)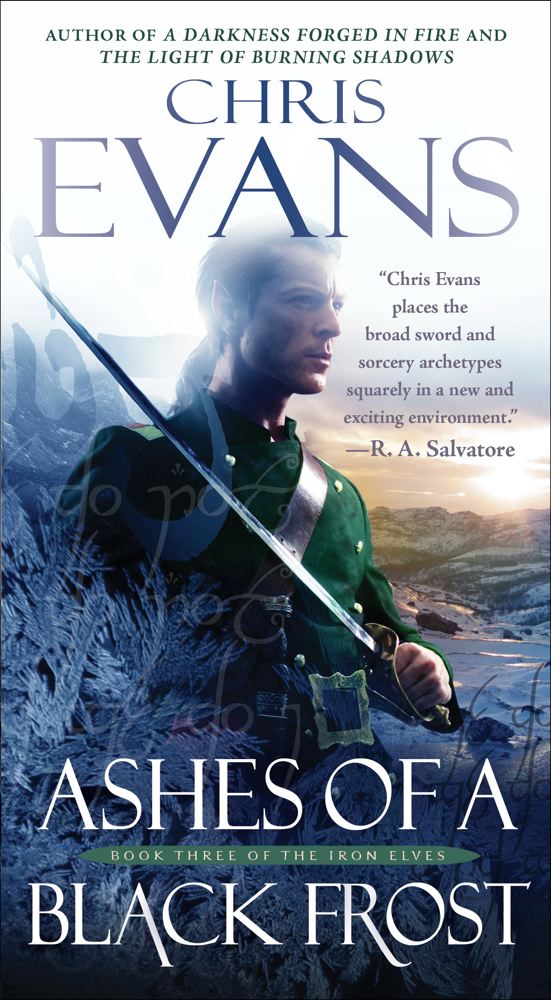 Description
---
The third novel in the epic fantasy series "evokes the era of Napoleon with muskets and slashing swords while neatly mixing in military fantasy, swords and sorcery, and a great deal of success" (Publishers Weekly, starred review).

Amidst a sea of carnage on a desert battlefield blanketed in metallic snow, Major Konowa Swift Dragon sees his future, and it is one drenched in shadow and blood. Never mind that he has won a grand victory for the Calahrian Empire; he has failed in the search for his lost regiment of elves. But Konowa knows, as do the Iron Elves, that a far more important battle looms on the twisted, darkening path to the Hyntaland—the final confrontation with the dreaded Shadow Monarch.

Konowa's ultimate journey is fraught with escalating danger: monstrous creatures spawned from a vast, black forest; the Shadow Monarch's vengeful and maniacally unstable former emissary; reluctant hero Private Alwyn Renwar, who struggles to maintain his connection between the living and the dead; and Konowa's former love, Visyna Tekoy, who is fighting for her life against the very elves he so desperately wants to find.

And so Konowa sets off to pursue his freedom from a curse that has cast his life in darkness. For though his long, violent trek may indeed lead him to his destiny, he is ill-prepared for the discovery he will make . . . with the fate of the Iron Elves, and the world, hinging on the courage of one wrathful elf.
About the Author
---
Chris Evans is also the author of the Iron Elves saga: A Darkness Forged in Fire, The Light of Burning Shadows, and Ashes of a Black Frost, as well as Of Bond and Thunder, and the nonfiction book Bloody Jungle: The War in Vietnam. He is a military historian and former editor for Random House and Stackpole Books. Born in Canada, he lives in New York City.