Ultrasound Imaging in Reproductive Medicine: Advances in Infertility Work-Up, Treatment, and Art (Hardcover)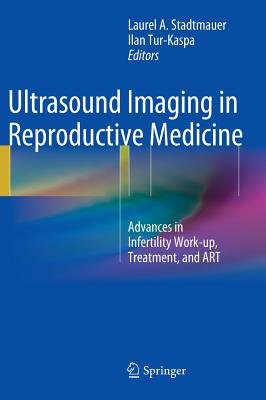 $252.99

Usually Ships in 1-5 Days
Description
---
Over the last 25 years, the advances in ultrasound have paralleled advances in Assisted Reproductive Technology (ART). ART could not even be practiced or considered today without imaging. Ultrasound has become the most important and widely used tool in the diagnosis and treatment of infertility. Ultrasound evaluation is one of the first steps to assess the cause of infertility; the three areas of evaluation are the ovaries, uterus, and fallopian tubes. Ultrasound allows physicians to diagnose ovarian reserve but also pathologies such as polycystic ovarian syndrome, endometriosis, or other ovarian cysts that can impact fertility. The results of this initial exam immediately affect the decisions in the management of the patient's condition. When fertility treatments begin, ultrasound is used in almost any interaction with the patient in order to monitor follicular development and endometrial response; ultrasound guidance is also vital for embryo retrieval and transfer (ET).
Ultrasound Imaging in Reproductive Medicine provides a comprehensive survey of the use of ultrasonography in the female pelvis for physicians, nurses, and ultrasonographers actively involved in reproductive medicine and infertility. With a critical evaluation of advantages and disadvantages, the book covers traditional and new technologies, including three-dimensional (3D) ultrasound for ovarian reserve, ovarian monitoring and endometrial cavity assessment, Ultrasound, MRI and CT evaluation of tubal patency, MRI guided ultrasound procedures for treatment of uterine fibroids, imaging techniques of the embryo and embryo transfer, and pulsed color Doppler techniques. 3D ultrasound to assess ovarian and endometrial volume and 3D automated monitoring of follicles are also covered in detail with up to date references.
About the Author
---
Laurel Stadtmauer, MD, PhD, Jones Institute for Reproductive Medicine, Department of Obstetrics and Gynecology, Eastern Virginia Medical School, Norfolk, VA, USA.Ilan Tur-Kaspa, MD, Institute for Human Reproduction (IHR), Department of Obstetrics and Gynecology, University of Chicago, Chicago, IL, USA.