Love in a Time of Climate Change: Honoring Creation, Establishing Justice (Paperback)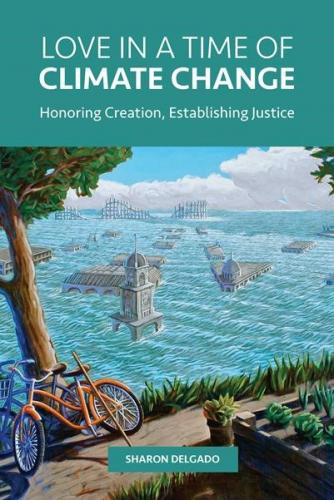 $29.00
Usually Ships in 1-5 Days
Description
---
Love in a Time of Climate Change challenges readers to develop a faithful response to climate change, which disproportionately harms the poor, threatens future generations, and damages God's creation. This book uses scripture, tradition, reason, and experience to explore the themes of creation and justice in the context of the earth's changing climate. This process of inquiry equips readers to assess the realities of climate change, discern its physical and spiritual implications, reflect on planetary warming theologically, and discern a faithful response that corresponds to the magnitude of the climate crisis. The book's premise is in this time of climate change, love of God and neighbor requires us to honor creation and establish justice for our human family, for future generations, and for all creation. From the Introduction: "As we entrust our lives to God, we are enabled to join with others in the movement for climate justice and to carry a unified message of healing, love, and solidarity as we live into God's future, offering hope amidst the climate crisis that `another world is possible.' God is ever present, always with us. Love never ends."
About the Author
---
Sharon Delgado is an ordained United Methodist minister, author, speaker, and activist. She travels widely, speaking before spiritual communities and secular audiences on climate change, economic and environmental justice, peacemaking, and corporate globalization. Sharon is author of Love in a Time of Climate Change: Honoring Creation, Establishing Justice (Fortress Press, July 2017) and Shaking the Gates of Hell: Faith-Led Resistance to Corporate Globalization (Fortress Press, 2007). Her blog is Progressive Christian Social Action at http://sharondelgado.org.
Praise For…
---
Bill McKibben, founder of 350.org

"This book is an act of witness, and a powerful one. It reminds us that if church is going to mean anything in a time of rapid climate change, it's going to have to take on this toughest of all questions."

-- Michael E. Mann, Ph.D, climate scientist

"Climate change is the greatest challenge we've yet faced as a civilization. Meeting that challenge will require we use both our heads and our hearts. There are many primers that target the former, but fewer that target the latter. And that is why Love in a Time of Climate Change: Honoring Creation, Establishing Justice by Sharon Delgado proves such essential reading."

-- The Rev. Canon Sally G. Bingham, Interfaith Power & Light

"Love in a time of Climate Change gives a thorough understanding of the moral and spiritual implications of the climate crisis. This book emphasizes the injustice of not addressing the climate crisis. With love at the center of the conversation it will motivate readers into taking urgent and serious action that will curtail the most catastrophic affects."

-- Dr. Catherine Keller, Drew Theological School, Author of Cloud of the Impossible.