Hospice Nursing: An Intimate Guide (Paperback)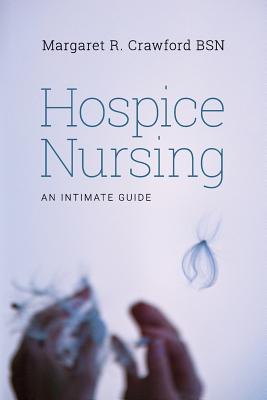 $14.99

Usually Ships in 1-5 Days
Description
---
Hospice nursing is not for the fainthearted. As Margaret R. Crawford, BSN, touches on in her new guide to this particular specialty, it takes inner strength to be able to walk up to a hospice patient's door every day.
Crawford stresses that it isn't simply the technical aspects of hospice nursing that make it challenging, but the emotional attachments and anxieties that may emerge.
In Hospice Nursing, Crawford covers
the reasons someone would choose hospice nursing;
the importance of self-care;
the day-to-day routine of a hospice nurse;
the admission conversation;
different ways to treat and comfort patients with small children or patients with addictions;
the complex relationships between nurses, patients, their families, and coworkers;
the need to recognize and plan for burnout; and
other basic challenges nurses must face.
While hospice care may be demanding, Crawford is also quick to say that it can also be incredibly rewarding. As a nurse or caretaker, you are committed to making a difference in someone's life. Hospice care allows you to help alleviate the suffering of others. If this is something you are interested in pursuing, Crawford has all the information you need to get started.
About the Author
---
Margaret R. Crawford, BSN, has spent twenty-nine years in the field of nursing. During her long career, she spent eleven years in hospice care. She is now sharing her experiences in Hospice Nursing to bring more attention to this important specialty. Crawford has also worked in high-risk labor and delivery, medical-surgical, and intensive care. She has practiced nursing in emergency rooms and elementary schools. Crawford is certified as a yoga instructor. She is a level III Reiki practitioner and an Ayurveda diet and lifestyle consultant. She lives in Massachusetts with her partner and her cat.