Infection Control: How to Implement an Effective Approach for Long-Term Care (Paperback)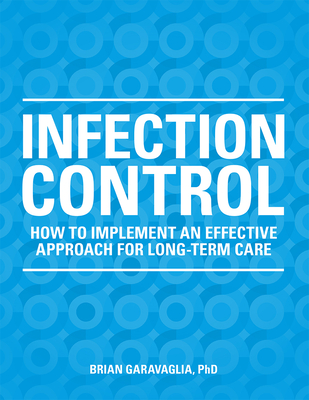 Description
---
Infection Control: How to Implement an Effective Approach for Long-Term Care
Brian Garavaglia, PhD, FACHCA
Among skilled nursing facilities, infection control violations make up one of the most common survey deficiencies. This book gives frontline staff the tools and guidance to remain compliant with the government's infection control policies. Acting as a one-stop reference, this resource offers staff quick and convenient access to procedures, policies, and forms. In addition to the information provided within the book, you'll get online access to in-service training that will help the entire department prepare for survey day.
This comprehensive manual includes the following:
CMS' regulations to F441, infection control
The most up-to-date government regulations in an easy-to-apply format
Staff training in-services
Sample policies, procedures, and forms to help facilities stay compliant and promote resident well-being
Table of Contents:
Chapter 1: Purposes and Objectives
Chapter 2: Principles of Disease
Chapter 3: Discussing Crucial and Often Overlooked Areas
Chapter 4: Policies and Procedures
Chapter 5: From Theory to Praxis: Staff Education and Competency
Chapter 6: Patient Education
Chapter 7: Quality Improvement and Infection Control
Chapter 8: Resources and References
About the Author
---
Brian Garavaglia, PhD, FACHCA, is a long-term care administrator, gerontologist, consultant, author, and educator. He has over 27 years of experience in healthcare, especially in dealing with older adults in the long-term care setting. He currently works as a nursing home administrator in Michigan and is also affiliated with colleges and universities within Michigan and Arizona.