Table for One: Recreating a Life After Loss (Paperback)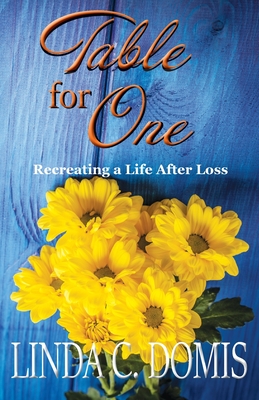 $15.99

Usually Ships in 1-5 Days
Description
---
No one really knows how you feel.
Grief is traumatic and it doesn't matter if it is sudden, or expected, the idea that you will make it through seems overwhelming. Having a guide to prepare yourself for what to expect is critical to not only understand your grief, but handle it in a way that allows you to move forward.
Table for One is that guide. Linda C. Domis uses her personal experience of suddenly losing her husband, Tim, as an example of the unexpected ways grief can, and will, alter your life.
Knowing what to expect is just half the battle as Linda shows how to go from despair to a happy, fulfilled life again. She honestly confronts the possible pitfalls and reassures you that those out of control emotions are normal. While the growth required to recreate a life after grief is difficult, this book offers proof that you will not only survive, but can learn to thrive and bring joy back into your life.