Dignity in Death: Accepting, Assisting, and Preparing for the End of Life (Paperback)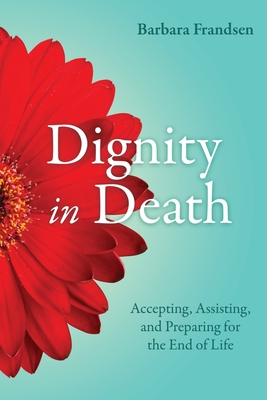 $19.95

Usually Ships in 1-5 Days
Description
---
"I have plenty of time to think about death."
The truth is, none of us are getting out of here alive, and few of us avoid the anguish of living through a loved one's death. Barbara Frandsen, a lifelong educator who lost her own mother as a child, shares her observations and thoughts:
How does the death of a parent impact a child?
Does losing an older parent differ from other losses?
Is it more courageous to fight for life or to accept death?
What words and actions tend to comfort as we transition?
How can we prepare for an end on our own terms?
Dignity in Death is an invitation to release fear and embrace acceptance, opening new and limitless opportunities for knowledge, adventure, and unconditional love.