The Language of Dead Flowers (Paperback)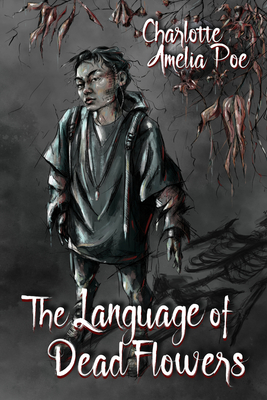 $16.99

Usually Ships in 1-5 Days
Description
---
Many people are born with magic. Tao's happens to be the kind that will get them killed.

Tao never had a choice about their power. Unfortunately, necromancy is punishable by death. No one can ever know the truth, but it's fine—they can handle it. They keep their head down, make friends at the tattoo studio where they work, and stay out of trouble.

Then trouble finds them and turns their quiet life upside down. Tao stumbles onto the scene of a crime—a crime where someone committed murder and then brought the victim back to life—and meets a boy who slips through their carefully constructed defenses, all in the same day.

Tao can't help but agree to a date with Adam, the boy with the freckles. Just one date before Tao says goodbye—because Tao has to track down the other necromancer, and it might be the last thing they ever do.

But Adam knows more about necromancers than Tao ever suspected—including how to kill one. If they're going to solve this murder and get out alive and undiscovered, Tao's going to need his help….
About the Author
---
Charlotte Amelia Poe (they/them) is a thirty-three-year-old British author and artist. After winning the Spectrum Art Award in 2018, they published their memoir, How To Be Autistic, in 2019. That book won the East Anglian Book Award for Biography and Memoir and was runner up for the ALCS Educational Award. How To Be Autistic has since been optioned as a television series and translated into Spanish and Brazilian Portuguese. The Language of Dead Flowers is Poe's first novel and explores the three genders - man, woman, and necromancer (this is a little gender joke for the nonbinaries out there). Poe is a bisexual, asexual, autistic, nonbinary disaster and enjoys browsing tumblr, reading fanfiction, and going to comic cons. Poe can be found at @smallreprieves on Instagram, following pretty people, and @charlottepoe on Twitter. They live in a tiny village with their family and two dogs. They are a little bit obsessed with Taylor Swift and eagerly await the Reputation re-record. In the meantime, they can be found writing and complaining about writing (perhaps one more than the other).