The Goose Girl (Books of Bayern) (Paperback)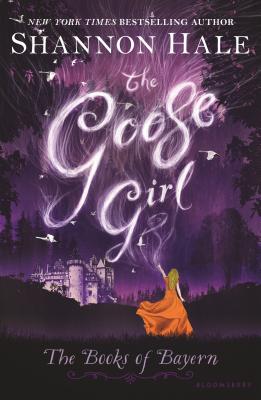 $12.99

Usually Ships in 1-5 Days
Staff Reviews
---
There are a lot of Goose Girl retellings in the young adult reading scene, but this is the only one that I have read that I think does the classic Grimm tale justice. Shannon Hale expertly weaves the old story into a beautiful and well thought out new one that is impossible to dislike. The strong, realistic and likable protagonists are amazing and they fit right into the stunning world that Hale creates. the villians are cunning and the side characters are so complex and wonderfully written. This is a beautiful story that many people may think they know, but until they read this magical retelling, they will not know the full effect. 
— Ava
Description
---
In this beloved first book in the Books of Bayern, from New York Times bestselling author Shannon Hale, Princess Ani must become a goose girl before she can become queen.

Anidori-Kiladra Talianna Isilee, Crown Princess of Kildenree, spends the first years of her life listening to her aunt's stories and learning the language of the birds, especially the swans. As she grows up, Ani develops the skills of animal speech, but she never feels quite comfortable speaking with people.

So when Ani's mother sends her away to be married in a foreign land, she finds herself at the mercy of her silver-tongued lady in waiting, who leads a mutiny that leaves her alone, destitute, and fleeing for her life. To survive, Ani takes on work as a royal goose girl, hiding in plain sight while she develops her forbidden talents and works to discover her own true, powerful voice.

The first book in master storyteller Shannon Hale's beloved Books of Bayern series is equal parts fantastical and romantic, with an unforgettable protagonist to root for at its center.
About the Author
---
Shannon Hale is the Newbery Honor–winning and New York Times bestselling author of the Princess Academy series, The Books of Bayern, Book of a Thousand Days, Dangerous, and the graphic novels Rapunzel's Revengeand Calamity Jack, as well as the Ever After High and Princess in Black series, and the upcoming The Unbeatable Squirrel Girl for Marvel. She also wrote three novels for adults, including Austenland, now a major motion picture starring Keri Russell. She and her husband, the author Dean Hale, have four children and live near Salt Lake City, Utah.
Praise For…
---
"A magical retelling of the Grimms' fairy tale . . . Hale's retelling is a wonderfully rich one, full of eloquent description and lovely imagery." - starred review, School Library Journal

"Enchanting." - The New York Times Book Review

"Luscious language . . . leads to a gorgeous, dramatic climax." - Kirkus Reviews