#Rippedat50: A Journey to Self Love (Hardcover)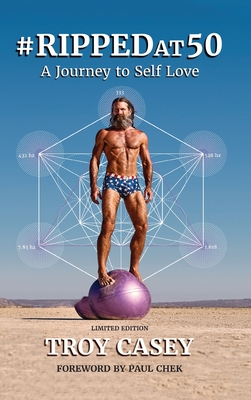 $37.00

Usually Ships in 1-5 Days
Description
---
"Told with authenticity, Troy's book isn't about vanity, it's about your total health, wellbeing and real living. Read it and practice " -Michael Beckwith, Best-Selling Author and Founder of Agape International Spiritual Center in Beverly Hills, CA
A Journey to Self Love. Designed for men or women, young or old, healthy or sick. It's the owner's manual for the human body temple/spiritual spacesuit and it details our symbiotic relationship with the earth. As above, so below. Healthy me = healthy planet.
Like Neo in "The Matrix," most of the people on this planet spend their days in a prison of their own minds. They are controlled by powerful and nefarious forces whose goal is to enrich themselves at any cost. But at the end of the day, no one can really tell you any of that. You have to experience it for yourself.
Chock full of strong language, adult situations and mind-bending "out of the mainstream" ideas, #RIPPEDAT50 will challenge you to think for yourself and restructure your beliefs around life, relationships, and personal health to lead you in the direction of your highest and greatest good, to achieve true Self Love.