Coming Around: Surprises and Surrender on the Path to Inspiration (Paperback)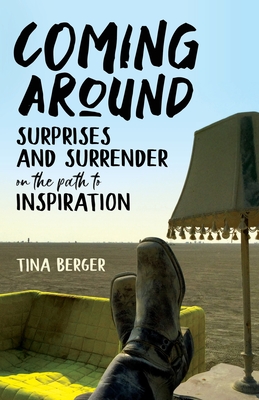 $17.24
Usually Ships in 1-5 Days
Description
---
You thought success would be more fun.
You can't put your finger on it, but something's missing. All the hard work has paid off and you're checking off your goals quickly. Your life is progressing exactly according to plan. So why don't you feel the joy and exhilaration that was supposed to accompany all this success? Instead, you're feeling dissatisfied, disconnected, and-if you're completely honest-even a little bored. Surely this can't be all there is to life, right?
On a spiritual quest to reawaken the inspiration she lost on her way to success, author and entrepreneur Tina Berger shares the humorous and heartbreaking adventures that called every single one of her accomplishments into question. Join her in rediscovering the joy of a messy, brilliant life as she uncovers the magic of true receptivity and charts a new path towards a balanced mindset.
You'll discover:
The power of the emotionally present, interconnected feminine-receptive and the practical, individual masculine-assertive.
Cultural biases that close us off to inspiration in the name of business and self-achievement-and how to release them.
The transformative potential of deep listening and emotional receptivity.
Unique insights into cultivating spaces that buzz with curiosity and creativity.
Creative practices to nurture inner balance for more joyful living and emotional connection.
Reawaken your innate potential for creativity, happiness, and wonder. Coming Around invites you to engage your own natural receptivity for a more vibrant and inspired life that awaits you.