The Art and Science of Arrival (Hardcover)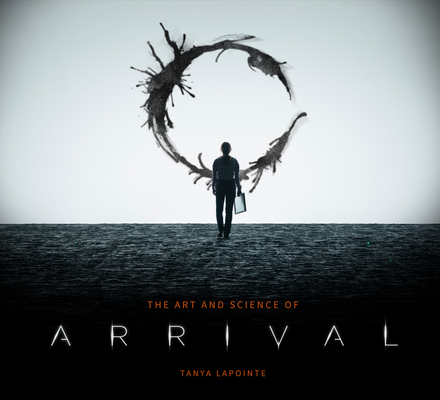 Description
---
Official retrospective companion book to the Paramount film Arrival starring Amy Adams, Jereny Renner and Forest Whitaker, featuring concept art, sketches, behind-the-scenes photography and interviews with key creative and scientific team members.

Since its release in 2016, Denis Villeneuve's Arrival, based on the Hugo-nominated short story Story of Your Life by Ted Chiang, has embedded itself firmly in the minds of moviegoers around the world. The film garnered many accolades, including nine BAFTA nominations and eight Academy Award® nominations, proceeding to win an Oscar® for Best Sound Editing and a BAFTA for Best Sound. Since then, the film has generated larger conversations within the cultural landscape of academia including film, philosophy, and linguistics.

In The Art and Science of Arrival, author and producer Tanya Lapointe revisits the film and its legacy with the production's key team members. This lavish hardback volume recounts the genesis of this modern classic, from Ted Chiang's short story The Story of Your Life to its premiere in Venice and its subsequent eight Academy Award(R) nominations. It explores the film's concept of non-linear time, and showcases the remarkable concept art that brought the aliens, their ships and their startling logogram language to life.
About the Author
---
Tanya Lapointe worked for 15 years as a field reporter, interviewer, and TV Host for Radio-Canada/Canadian Broadcasting Corporation, covering international entertainment, news and high-profile events such as the Oscars and the Cannes Film Festival. She is the author of The Art and Soul of Blade Runner 2049. She is also a documentary film writer, director, and producer.