The GP Consultation Reimagined: A tale of two houses (Paperback)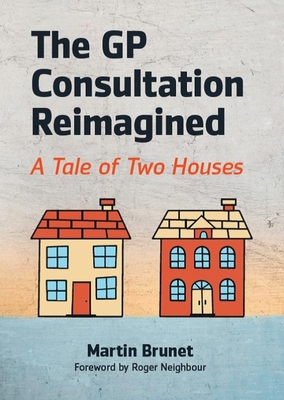 Description
---
A new and creative way of thinking about the consultation in primary care, for both trainees and practising GPs
  The book features a unique
Two Houses
model to help the reader move away from completing a series of tasks to focusing on the two key objectives at the heart of every consultation:
Working out what matters (The House of Discovery)
Deciding with the patient what to do about it (The House of Decision)
Using the rich metaphors contained within these houses, the book explores common pitfalls that can beset those who are learning the craft of consulting in primary care, and encourages the reader to fill their toolbox with the skills needed to develop their own patient-centred consultation style.
The GP Consultation Reimagined
is based on the author's experience of teaching communication skills over 10 years as a GP Training Programme Director.
"This book will not teach you to improve your consultations. That is its great merit. Instead, it will encourage you to learn how to consult better."
From the Foreword by Roger Neighbour