The Lucifer Deception: The Yellow Emperor Unveiled: Secrets of Traditional Oriental Medicine (Paperback)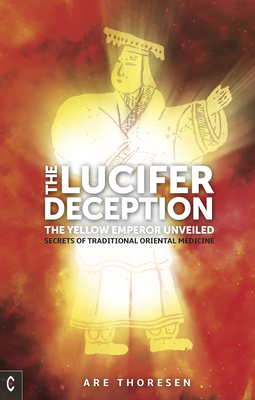 $14.00

Usually Ships in 1-5 Days
Description
---
This extraordinary study takes us from the mythical times of Atlantis to a past life in the Chinese court of the Emperor Yu the Great, through to today's failing medical systems, and Are Thoresen reaches striking conclusions with relevance to us all.
Having previously brought to light the reality of spiritual translocation--the movement of pathological entities that cause disease--Thoresen now reveals the roots of this phenomenon in pre-history. The corruption of healing methods in both conventional and alternative medical fields harks back to the introduction of the five-element system in traditional medicine. This philosophy was established by the legendary Yellow Emperor--a god of folk religion and the author of the influential book on which Chinese medicine is based.
The Yellow Emperor, Thoresen tells us, was the incarnation of a mighty spiritual being whose influence has shone through the centuries. However, this being seeks to deceive humanity. Its maligning ideas are the reason most diseases--as well as the demonic entities that cause them--are translocated, causing further suffering.
Are Thoresen describes his past life as the foremost healer in the court of Yu the Great, two thousand years before the birth of Christ. The emperor--overshadowed by a powerful entity--ultimately becomes dissatisfied with his chief medical adviser and plots his demise. The Lucifer Deception presents this gripping narrative as well as offering profound spiritual insights into illness and healing in the present time.