Awaken Your Psychic Ability (Paperback)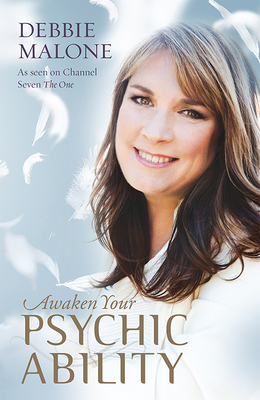 Description
---
Debbie Malone, Australian Psychic of the Year 2013, acclaimed spirit medium, psychic and clairvoyant, psychometry expert and TV personality, dips into her experiences from working alongside police forces with investigative and missing persons cases, and conducting numerous mediumship readings for people over the years, to bring you the most comprehensive and empowering book to develop your intuition to profound heights.
Awaken Your Psychic Ability takes you on a ride towards your soul, as Debbie shares her wisdom and skills, including exercises in bringing to life the psychic within you.
About the Author
---
Debbie Malone is an acclaimed Australian spirit medium, psychic, and clairvoyant who has assisted police departments across Australia in missing-persons and murder investigations for the last sixteen years. Her extraordinary gifts enable her to receive visions from the living and the dead in the past, present, and future, and to convey messages to bereaved families from their departed loved ones. Debbie has done numerous print, television, and radio interviews, and performs private readings and workshops on how to attune to the spirit world. She is the author of Never Alone: A Medium's Journey, Clues from Beyond, Awaken Your Psychic Ability, Always with You, and Angels to Watch Over You.