Documenting Light (Paperback)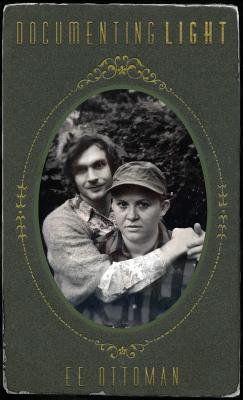 $16.95

Usually Ships in 1-5 Days
Description
---
If you look for yourself in the past and see nothing, how do you know who you are? How do you know that you are supposed to be here?
When Wyatt brings an unidentified photograph to the local historical society, he hopes staff historian Grayson will tell him more about the people in the picture. The subjects in the mysterious photograph sit side by side, their hands close but not touching. One is dark, the other fair. Both wear men's suits.
Were they friends? Lovers? Business partners? Curiosity drives Grayson and Wyatt to dig deep for information, and the more they learn, the more they begin to wonder -- about the photograph, and about themselves.
Grayson has lost his way. He misses the family and friends who anchored him before his transition and the confidence that drove him as a high-achieving graduate student. Wyatt lives in a similar limbo, caring for an ill mother, worrying about money, unsure how and when he might be able to express his nonbinary gender publicly. The growing attraction between Wyatt and Grayson is terrifying -- and incredibly exciting.
As Grayson and Wyatt discover the power of love to provide them with safety and comfort in the present, they find new ways to write the unwritten history of their own lives and the lives of people like them. With sympathy and cutting insight, Ottoman offers a tour de force exploration of contemporary trans identity.