Homecoming (Paperback)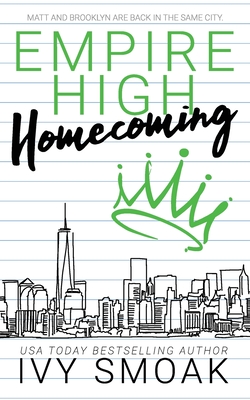 $14.99

Usually Ships in 1-5 Days
Description
---
Brooklyn - I was locked in a cage for 16 years. But I lived in it willingly.
And I didn't come back to this city for a boy who forgot about me when I was kidnapped. Matthew Caldwell broke his promises to me. And I broke every single promise I made him.
But it's a lot easier to decide something when you're not staring at your past face to face. Matthew Caldwell helped heal my heart once before. And I think maybe he's the only one that can help me now.
Matt - It's easiest to remember Brooklyn in the fall. The autumn leaves remind me of her. The crisp smell of the air. It's all her.
I wasted half my life loving someone that's never coming back. And I still want all the things I once did - kids, a wife, a home.
But how can I move forward if I still feel her presence at every turn? It's almost like she's still here with me?