Making Waves (Paperback)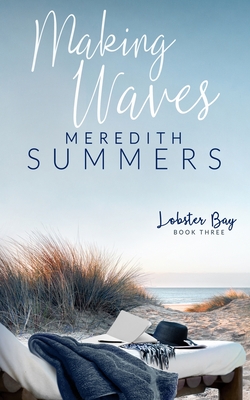 $14.99

Usually Ships in 1-5 Days
Description
---
Maxi's life is about to change, but not in the way she expects...
Maxi Stevens is at a crossroads. Things between her and James haven't been the same since their kids left the nest. When she finds proof that indicates he may have strayed, she strikes out on her own. James' infidelity has a silver lining, though. Maxi can finally do all the things James wouldn't approve of like pursuing her lifelong dream of becoming an artist.
But everything is not as it seems. James wants Maxi back and will do anything to win her over. He'll even beg Maxi's best friends Claire and Jane for help. Will they want to team up with someone who they think has done their friend wrong?
Jane Miller has her own problems to deal with. She's trying to satisfy the demands of a Bridezilla whose outbursts could ruin the first wedding at Tides. The success of the wedding is critical for the survival of the inn that has been in her family for four generations, luckily she has her sister, Andie, to help out.
Everyone is surprised that Andie is still in Lobster Bay. She didn't think she'd still be here either, but she's found a few reasons to stick around... at least for a little while. It's not too late for her to go back to her job as an antiques appraiser in NYC and the opportunity to make that one big discovery she's always dreamed of. Does Lobster Bay have something even better to offer?
Jane's new relationship with Mike Henderson hits a snafu, Andie makes a startling discovery and things come together for Maxi with a happy ending she never would have predicted.
Escape to Lobster Bay on the coast of Maine today and find out how these three friends navigate the changes in their lives.
This book can be read as a standalone story, but it will be a lot more fun if you read books 1 & 2 first as you will get more background details about some of the characters in this story.