Empire of Light (Paperback)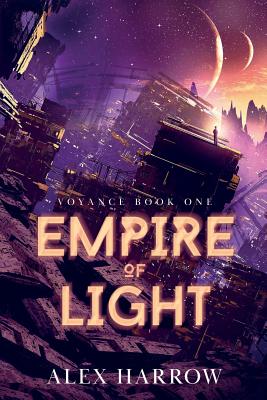 $16.99

Usually Ships in 1-5 Days
Description
---
Damian Nettoyer is the Empire's go-to gun. He kills whoever they want him to kill. In exchange, he and his rag-tag gang of crooks get to live, and Damian's psychokinetic partner and lover, Aris, isn't issued a one-way ticket to an Empire-sanctioned lobotomy.
Then Damian's latest mark, a suave revolutionary named Raeyn, kicks his ass and demands his help. The first item on the new agenda: take out Damian's old boss--or Raeyn will take out Damian's crew.
To protect his friends and save his own skin, Damian teams up with Raeyn to make his revolution work. As Aris slips away from Damian and his control over his powers crumbles, the Watch catches on. Damian gets way too close to Raeyn, torn between the need to shoot him one minute and kiss him the next.
With the Empire, Damian had two policies: shoot first and don't ask questions. But to save the guy he loves, he'll set the world on fire.