The Pursued and the Pursuing (Paperback)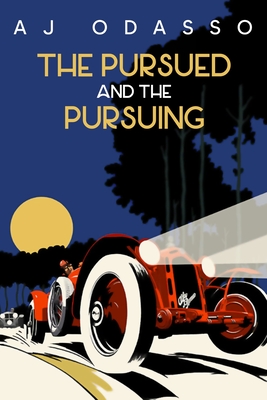 $17.99

Usually Ships in 1-5 Days
Description
---
F. Scott Fitzgerald's The Great Gatsby ends after Jay Gatsby is shot and killed for a hit and run that he did not commit, as well as for his attempts to recapture the past. However, while the bullet's aim is still true, The Pursued and the Pursuing explores what might have been had it left Gatsby with another chance at happiness. Find it he does, although not in the arms of Daisy Buchanan. As Gatsby travels the world with Nick Carraway, his friend and narrator, he sheds wealth, performance, and glamor in favor of honesty, intimacy, and love.
When Daisy writes to Nick a decade after Gatsby's brush with death, her frenzied reentrance into their lives threatens to stir up old grudges and longings, but the biggest surprise she brings is her daughter. At thirteen, Pam Buchanan is a queer, bookish girl who feels out of place as her parents try to steer her toward their standards of normalcy. Fortunately, Nick and Gatsby are more than familiar with the perils of being molded by others' expectations.
A tale of chosen family, queer love, and a glitzy party or two, The Pursued and the Pursuing reimagines Fitzgerald's beloved characters and celebrates those with courage to live in the present.