Failure Friday (Paperback)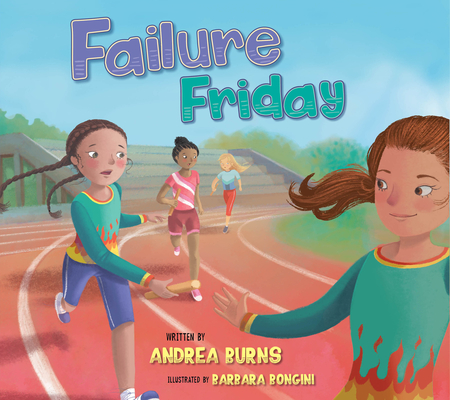 $10.95

Usually Ships in 1-5 Days
Description
---
Emma was born to run...or was she?
Emma's sister, Bella, is the star runner on the high school track team. Her super athletic mom has been running for years. And her dad trains for marathons. Running is just what Emma's family does.
When Emma finds out she made the school running club, she's excited...and nervous. Right away, though, it becomes evident that Emma isn't the fastest one in her family. Or the most coordinated.
Emma thinks quitting is her only option...until her teacher invites a special guest to talk to her class about failure. Emma is surprised to learn that failure isn't something to fear - it's actually something to celebrate As her classmates share their own failures, Emma realizes that maybe failure is actually a stop on the road to success...and that maybe she shouldn't throw away her running shoes just yet.
About the Author
---
Andrea Burns loves all things bookish. Andrea is a social-emotional learning advocate and feels strongly about the importance of teaching children about their thoughts and feelings. Andrea has a Bachelor's in Elementary Education and a Master's in Curriculum and Instruction. Andrea loves to write stories that influence children to believe in themselves. As an author, Andrea wants all children to be able to relate to the characters in her stories. Andrea shares book recommendations to parents, educators, and counselors as Bookish Burns (readbookishburns.com). She lives in Kansas with her husband and adorable labradoodle, Bogey.Barbara Bongini studied at the IED (European Institute of Design) and has an extensive career in both publishing and advertising. Her clients include both international and domestic publishers.