Love's Legacy (Paperback)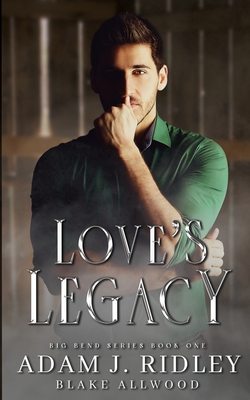 $19.99

Usually Ships in 1-5 Days
Description
---
When Flex is plagued by prophetic dreams, will his love for Mitch keep him alive?
Exhausted from a lengthy court battle over his grandparents' West Texas ranch, Flex is eager to sell the property and put the whole matter behind him.
While meeting the realtor, Flex happens upon sexy motel owner Mitch. As sparks fly between the two, Flex decides selling his family's legacy may not be the right thing to do.
However, ownership of the ranch seems to have initiated sinister nightmares for Flex. Stranger still, these dreams somehow involve Mitch. When the nightmares begin coming true, their concerns deepen. Especially when Flex's latest vision predicts his own demise.
As darkness closes in around them, will Mitch and Flex's love be enough to ensure their survival? Or will their hopes for a future together go up in smoke?