General Psychotherapy: Principles and Common Theoretical Aspects - Rediscovering Humanity (Paperback)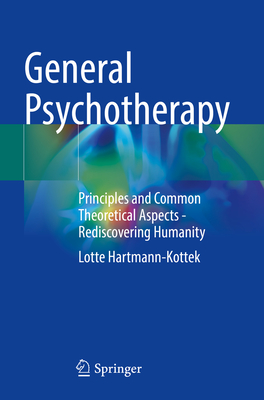 $137.99

Usually Ships in 1-5 Days
Description
---
This book highlights common similarities between the various schools of psychotherapy. It provides psychotherapists with the underlying neurophysiological, developmental psychological and relationship-oriented matrix (basic needs and their regulation, deficits, trauma and conflict processing patterns, including accompanying exercises) as well as opportunities for healing correction and stabilisation - and the ways in which to apply these methods in a therapeutically mindful way for the benefit of the patient.
The new university-based psychotherapy training covers the four fundamental schools of psychotherapy, i.e. the previous standard approaches plus the systemic and humanistic ones. Focusing on the common ground builds bridges of understanding and encourages collaboration. This expanded, new range of methods to access patients constitutes a substantial development in the field of psychotherapy and will also influence the psychotherapy practice of experienced colleagues.
Written for medical and psychological psychotherapists, psychosomatic doctors, psychiatrists and other specialists with additional psychotherapeutic qualifications, and for students of psychotherapy.
About the Author
---
Prof. Dr. med., Dipl. Psych. Lotte Hartmann-Kottek, Faculty of Internal Medicine, Neurology and Psychiatry/Psychotherapy (Depth Psychology and Gestalt Therapy; each with teaching authorisation) - and Faculty of Psychosomatic Medicine. Over 40 years of experience in education and further education.