Chikungunya Virus (Current Topics in Microbiology and Immmunology #435) (Hardcover)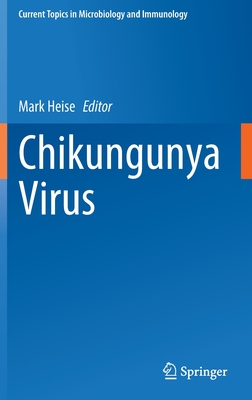 $206.99

Usually Ships in 1-5 Days
Description
---
This book provides readers with a collection of latest reviews written by Chikungunya virus (CHIKV) research leaders who cover topics related to CHIKV replication, advances in CHIKV research reagents and model system development, as well as the pathogenesis of chronic CHIKV disease. Moreover, the volume updates on recent progress in the development of therapeutics and vaccines for treatment and prevention of CHIKV-induced disease.
Chikungunya virus (CHIKV) is a mosquito-borne pathogen that has re-emerged to become a significant global disease threat. Although CHIKV has historically been associated with localized outbreaks of debilitating polyarthralgia in Africa and Asia, factors such as increased global travel and viral adaptation to new mosquito vectors have led to the introduction and spread of CHIKV in new regions of the world, including the Americas. The re-emergence of CHIKV has stimulated significant interest both in understanding the biology of CHIKV and in the development of medical countermeasures against the virus.
About the Author
---
Mark Heise studies the pathogenesis of mosquito-borne and respiratory viruses at the University of North Carolina at Chapel Hill, NC, US. He is Professor of Genetics, Microbiology and Immunology. His laboratory use molecular virology, immunology, and complex trait genetics methodologies to study how viral and host factors interact to promote virus-induced disease.